Smart Coupon for WooCommerce allows you to offer Store Credits for the customers in the form of refunds or as gifts.
The Store Credit model allows your customers to choose a template from the available pre-defined templates. The customers will get to choose a gifting template from the available options on the product page. The same template will be used in the email. The store credit product preview will be as shown below: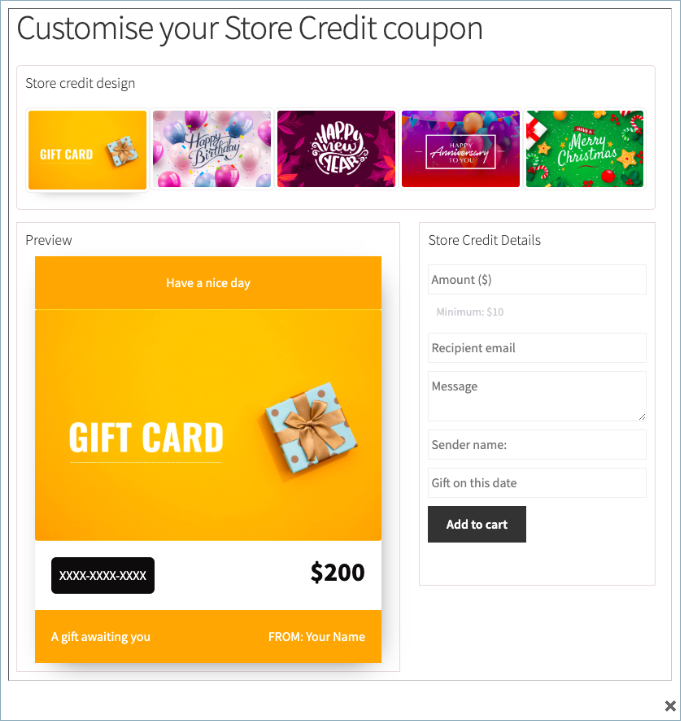 Code Snippet
However, you can add a custom image for store credits gifting templates instead of predefined ones. Insert the below-given snippet to the functions.php of the active child theme.
You can replace the <image_url> with the URL of the image you want for the store credit gifting template. Using the above code snippet will remove the default templates. You can comment on the following lines from the code to keep default templates as it is.
unset( $credit_templates['happy_birtday'] );
unset( $credit_templates['new_year'] );
unset( $credit_templates['anniversary'] );
unset( $credit_templates['christmas'] );
You can read more about store credits here.
Was this article helpful?