Sequential Order Numbers for WooCommerce 5.005 4 reviews
Make your WooCommerce orders more manageable with custom sequential order numbers.
Create Custom Sequential Order Numbers for Your WooCommerce Store.
30 Days Money
Back Guarantee
99% Customer
Satisfaction Rating
A subscription entitles you to 1 year of updates and support from the date of purchase.
All the prices shown are in USD
Trusted by 1.5+ Million Websites
Last updated on 10-08-2023
Version 1.0.6
Managing WooCommerce order numbers is not fun!
We can make them exciting for you.
Create custom WooCommerce order numbers that are unique to your store,
that help you manage your store easily and efficiently.
Generate consecutive order numbers
Change your store's existing and newly created random order numbers to a continuous sequence.
Unique Custom Order Numbers
Customize your store's order numbers with custom suffix, prefix, date, and more and make them unique and easily recognizable.
Keep existing order numbers
You have the option to keep existing order numbers intact and apply changes to only the newly placed orders.
Auto-reset order numbers
Make your store's order numbers easily distinguishable by automatically resetting them daily, monthly, or yearly.
Dynamic preview of order numbers
Make order number customization easy by seeing the changes in real-time with dynamic preview.
Separate order sequence for free orders
Create separate order numbers for free orders or orders for zero subtotal
Sequence with custom increments
Set the custom order numbers to be created with a common difference of any numbers. You can set the increments at 5, 10, 20, or any number apart.
Easy tracking of order numbers
Let customers track their orders by simply adding a shortcode on the front-end of your website.
Simple and lightweight
Manage all the settings of the order numbers with an easy-to-use and simple plugin user interface.
Trusted by

website owners

_ from 100+ Countries
| | | | |
| --- | --- | --- | --- |
| Technical info | | | |
| Minimum Version | 5.6 or higher | 3.0 or higher | 3.0 or higher |
| Tested up to | 8.0 | 6.3 | 8.0.1 |
You may also like these plugins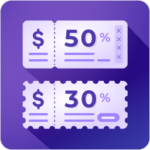 Display Discounts for WooCommerce
Display the WooCommerce coupon deals on your product pages with Display Discounts for WooCommerce plugin. The coupon details like coupon codes and usage restrictions can be displayed using the plugin.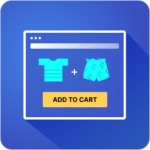 Frequently Bought Together for WooCommerce
Effortlessly identify the Frequently Bought Together products in your store and boost their visibility on the individual product pages. Grow your sales by setting up discounts on the FBT bundles.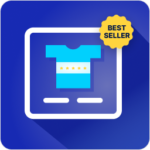 WooCommerce Best Sellers
Highlight top-selling products on your WooCommerce store using best seller labels, sliders, and custom seals. You can display ranking positions for best-seller products in different categories.
Frequently Asked Questions
See the list below for our most frequently asked pre-sale questions. If your query is not listed here, then please reach out to our support team.
License
The plugin license comes as a 12-months subscription. The license is valid for one year and will renew after that automatically unless canceled. You can use the plugin for lifetime, but support and updates of the plugins will be available as long as the license is active.
We have extensive documentation on our website (tutorials, knowledgebase, FAQs, and sample code snippets). If you need any assistance you can create a new support ticket and our team will respond as quickly as possible. We usually respond within 1-2 business days. Product support via phone, Facebook, or Twitter is unavailable at this time.
We offer a 30-day money-back guarantee whatever the reason. If you find the product does not work the way you need it, we can issue a refund.
Once your order is complete, you should receive an email notification with a download link. You may also go to your account page and click the Downloads tab to find all available products.
Yes, they are compatible. However, you will need a license for every site. E.g., if you have subsites as, www.domaninname/site1, www.domaninname/site2, www.domainname/site3, you will have to activate the license on every subsite (site1, site2, site3). Our system recognizes the name of the URL www.domainname/site1 is different from www.domainname/site2 which mean you will need to buy a license for every subsite in order to activate them on all sites.
Since the license is valid per site, you can only activate it on one site at a time. During testing, you may activate in the staging site and once you decide to go live, you can deactivate from staging and activate in the live site.
General
Yes. You can set the order date as a prefix or suffix.
Yes. You can generate a separate order sequence for free orders with the plugin.
Yes, the WooCommerce custom order plugin supports custom order number for subscription orders.
Yes. You can set both custom suffixes and prefixes for order numbers.
You need to make the following change in your payment/invoice/shipping plugin to make it compatible with the Sequential orders. Instead of referencing $order->id or $order->get_id() when fetching order data, use $order->get_order_number(). If you are not comfortable altering the code of your plugin, you may contact your plugin providers to make this change for you.