After purchasing the plugin, go to My Account section in WebToffee and login.
Step 1: After logging in, go to Dashboard and click Downloads.
Step 2: From My Downloads, the .zip file of the plugin will be available.
Step3: The plugin package .zip file gets downloaded as shown below.
Installation
Once the plugin is downloaded successfully, you need to install it. To initiate:
Step1: Login to your site's WordPress admin panel.
Step2: Navigate to Dashboard > Plugins > Add New.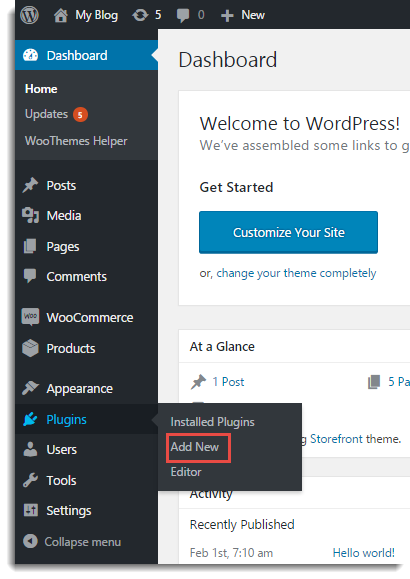 Step3: From this Add Plugins page, click on Upload Plugin.
Step4: The following window appears as shown below.
Step5: Click on Choose file to select the plugin zip file.
Step5: Click on Install Now.
Activation
After the plugin is installation is completed, click on Activate Plugin.
After activation, you can configure and use the plugin on your website. One can navigate through:
the menu that appears in WordPress admin panel
Settings on the Installed plugins page
Note: For some plugins, Settings could be replaced with Import Export.
Licence key activation
In the premium version, to get timely update notifications, you have to activate the plugin licence. Get your API Key and API Email from License Keys tab in WebToffee.
Step1: Navigate to the plugin's general settings page.
Step2: Under the Licence tab, enter the API Key and Email.
Step3: Click on Activate.
Hooray!!, your plugin licence activation is completed. Now you can configure the plugin according to your needs.
Update
Once the plugin updates are available, you will get an update notification on the Plugins page. From there, click update now to get the latest updates.
If in case, you are not seeing any update notifications on the plugins page, you can download the latest version of the plugin from the API Downloads section in your WebToffee account and upload the zip file.
Note: Before uploading the latest version, remove the existing installed version of the plugin by clicking on Deactivate and Delete to avoid "Destination folder already exists" error.
Note: The existing plugin settings will remain intact while updating.