To import the products using Microsoft Excel spreadsheet, activate the plugin Product Import Export for WooCommerce. The plugin supports only CSV or XML file formats as input file. CSVs should be in UTF-8 format.
Saving with .csv extension
Before importing, save your Excel file with the .csv extension, that's as simple as clicking Save As and selecting Comma Separated Values(CSV) from the file type drop-down list.
The products in excel spreadsheet will appear as :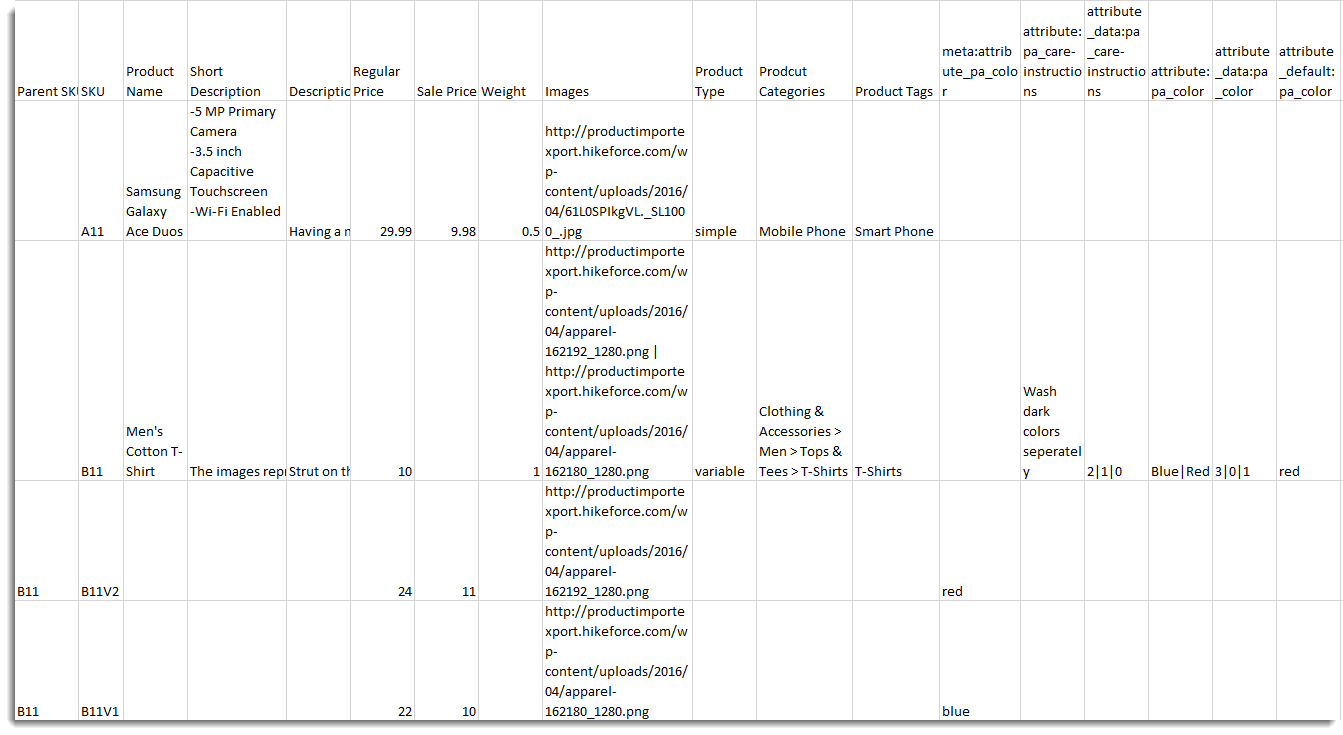 Follow the steps mentioned in Import products using csv and finish the import.

For a detailed import process documentation, refer: How to import products.
Was this article helpful?