Since categories are a useful way to sort and organize your products, our Product Import Export Plugin For WooCommerce enables you to import hierarchical category structures as well as multiple categories that are associated with a specific product. Hence, you can easily import your categories and subcategories from a CSV/ XML file.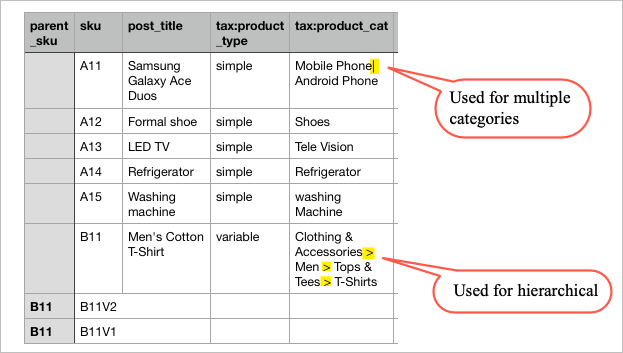 Product categories must be entered in the uploaded CSV/XML file. While importing, if a product has multiple categories, they are separated by '|', and if a product has a category with a hierarchical structure, they are separated with '>'.
Importing product with categories
Once the plugin is installed and activated, follow the steps in How to import products.
In step 3, expand Taxonomies(cat/tags/shipping-class) to view the mapped category.

Click on step 4 to proceed further.
On successful import, we will get the products with their respective categories.

The simple product – Samsung Galaxy Ace Duos gets imported under the product categories Mobile Phone and Android Phone. The variable product – Men's Cotton T-Shirt gets imported under the hierarchical product category, T-Shirts.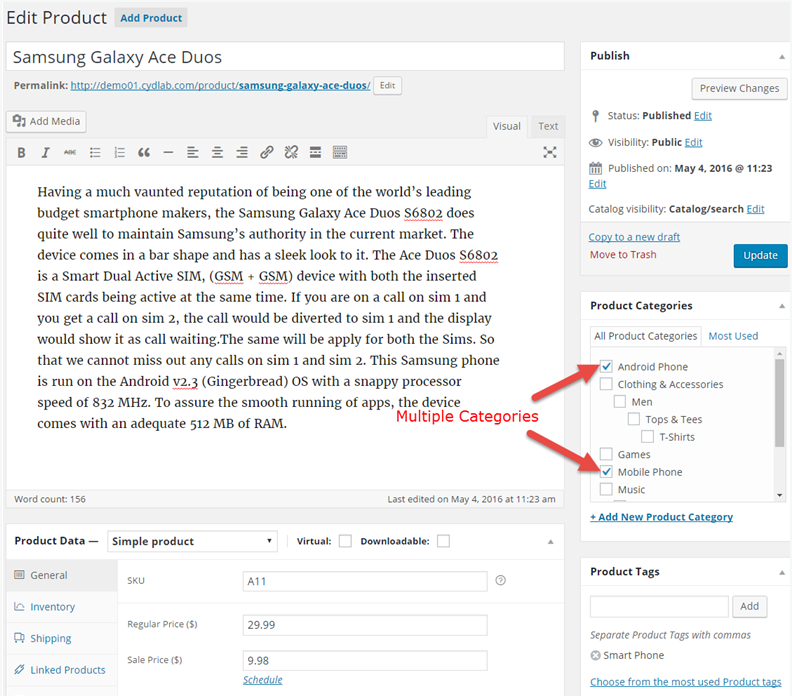 You can view the imported categories under Products > Categories section as shown below: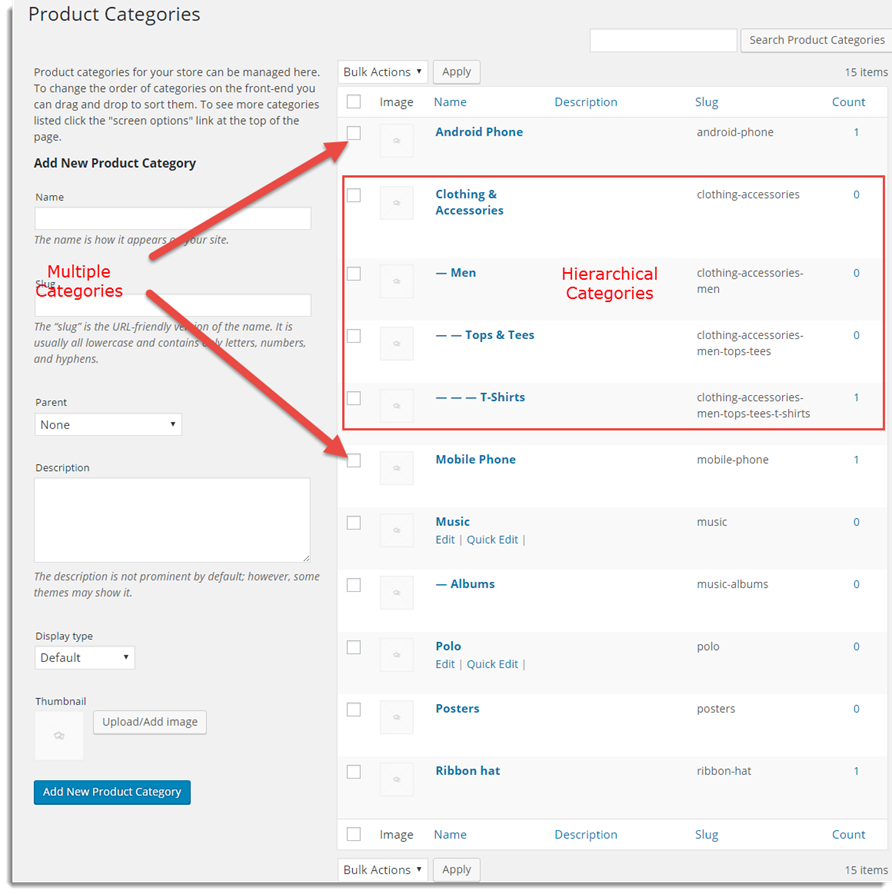 Other related articles:
Was this article helpful?